Château de Lafont
We have inherited of Château de Lafont, an ancient domain which dates back to the Middle Ages and has been in our family since 1806.
Our production is so exclusive (≤ 800 cases per year) that we only sell it in France and Malaysia. It is very appreciated because it is :
Natural, fresh and balanced. We believe in traditional wine-making to get the most natural expression of our terroir.
Our wine is not overpowered nor bodybuilt. It is refined and easy-drinking, which is perfect in warm Asian weather.

Velvety, elegant and supple. With well extracted fruity, roasted and spicy flavors.
These characteristics make it easy to pair with both asian and western food.

Healthy and Organic. We respect both the environment and your health.

Always enjoyable ! We age our bottles for 5 years before selling them, to guarantee their enjoyability.
If we are not satisfied by a vintage, we simply don't sell it. Like in 2006.
Bordeaux Grands Crus
In addition to producing our family wine, we purchase Grand Cru wines directly on the Bordeaux marketplace. These top growths are purchased from official Bordeaux wine traders, or directly from the Châteaux. We supply mostly French, Italian and Japanese fine dining restaurants in the capital, who trust us because:
We focus on prestigious wines and their best vintages : 1998, 2000, 2005, 2009, 2010, 2015 …


We are well-acquainted with the Bordeaux marketplace, which gives us access to some very exclusive wines.

The bottles we buy in Bordeaux have never traveled and are still in their original wooden cases.

We manage purchasing, export, import, and storage to achieve a complete unbroken cold chain.

Our company has all licenses for import, storage, distribution in Malaysia, and is GST-registered.

We provide consignment sales with responsive delivery and quality guarantee.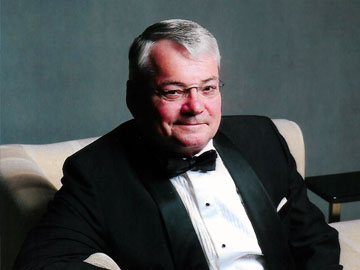 Bernard
Father & CEO
Bernard Di Tullio is a French Oil & Gas engineer and businessman who arrived in Kuala Lumpur in 1982.
He has inherited of Château de Lafont in the 1970s, and has spent 30 years restoring its buildings and vineyard.
He is now sharing his time between advisory and board actives in Oil & Gas business, running this family wine business, and sailing the Indulgence, his 64-feet Amel yacht.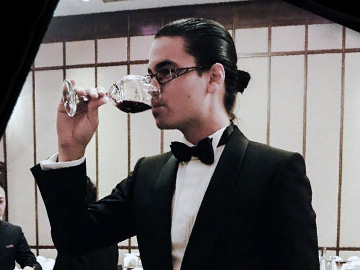 Olivier
Sales Manager
Olivier Di Tullio, the eldest son, grew up in KL, and then studied in an engineering school in France. He later worked in the logistics industry in Singapore and then Kuala Lumpur.
In addition to his experience in logistics and management, he has natural wine tasting abilities. Olivier manages all our sales and deliveries personally.
In his personal time he practices yoga, tai-chi, and slacklining.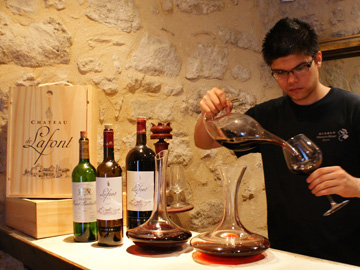 Nicolas
Operations Manager
Nicolas, the youngest son, studied and worked as a Software Engineer in Paris for 10 years. He now designs and builds our company websites and internal software.
He takes care of tasting and purchasing Grand Cru wines in Bordeaux. He is our Bordeaux expert but he loves all wine regions of France. He is certified WSET Level 3.
In his spare time he enjoys listening to Jazz music, and plays Jazz guitar.